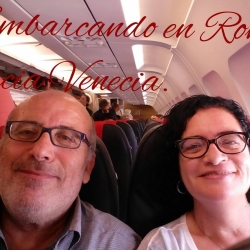 Contar nuestros viajes y la filosofía de viajar que tenemos Charo y Jose Luis que somos los componentes de solosporelmundo.
Somos una pareja de mayorcitos, que nos gusta viajar y como el 2020 nos ha dejado en puerto, pues se me ocurrió hacer un podcast de nuestros viajes antiguos y las excursiones nacionales de este año. Queremos tener un camino recorrido para cuando empecemos a viajar otra vez, tener un poquito de experiencia en hacer podcast. en esta plataforma buscamos lo que contaba ir cogiendo experiencia en todo lo relacionado con el podcast y el relato de viajes.
Decent. Hardly any background noise.
Decent resolution of 720px
I have decent internet. I usually have no problems with video conferencing.
Only registered users can use the contact form.