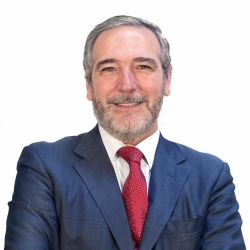 Formador en Ventas, Trabajo en equipo y Liderazgo. Autor de 6 libros. Podcaster (+ de 800 episodios)
Interests
Company and business
Personal development
Marketing and strategy
Businesses and sectors
Soy Santiago Torre, autor del podcast "Liderazgo Comercial" (más de 800 episodios) y de 6 libros de ventas y liderazgo
En esta plataforma busco personas a las que pueda entrevistar que estén relacionadas con el mundo de la pyme, la venta o el liderazgo; esto es: vendedores, propietarios de negocio, responsables de departamentos, profesionales independientes... y también, personas a las que interese entrevistar en sus podcast a alguien con más de 35 años de experiencia en el mundo de la venta, el liderazgo de equipos y la dirección de empresas.
Puedo aportar también mi conocimientos en la escritura y venta de libros de no ficción.
Decent. Hardly any background noise.
Decent resolution of 720px
I have decent internet. I usually have no problems with video conferencing.
Only registered users can use the contact form.
Podcasts from the same user
Liderazgo Comercial
Liderazgo Comercial es un podcast orientado a personas del mundo de la venta que quieran mejorar personal y...