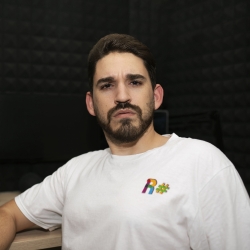 Interests
Entrepreneurship
Technology
MetaPodcast
Me llamo Rubén González y soy creador digital. Me apasiona el mundo del podcasting y de expresar todo lo que tengo que contar en mis proyectos.
Professional. Soundproof room, good microphone, total audio control.
Decent resolution of 720px
I have decent internet. I usually have no problems with video conferencing.
Only registered users can use the contact form.
Podcasts from the same user