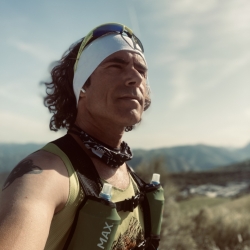 Entrenador de Trail Running, creador de videos en Youtube, Podcaster, Manager de Tecnología en Octaedro Editorial
Interests
Sports
Hiking and Alpinism
Entrepreneurship
Marketing and strategy
Health
Fitness
Apple
Me llamo Pablo Castillo, soy entrenador de deportes de resistencia, especializado en Trail Running.
Además soy creador de contenido, con mi canal de Youtube, mi podcast y mis redes sociales.
Por otro lado en mi vida diaria, también trabajo en una empresa como responsable de marketing digital y nuevas tecnologías.
Y respecto a mi experiencia como corredor:
llevo corriendo desde los 7 años, y he pasado por todas las modalidades de la carrera, desde el 800 al 1500, y estuve en la selección Andaluza de atletismo y he disputado varios campeonatos de España, hasta los 20 años en esta modalidades.
Respecto a mi formación como entrenador:
- Entrenador/monitor de Atletismo por la FAA,
- Entrenador/monitor de Triatlón por la FATRI,
- Entrenador de Trail Running por la FEDME 
Mi experiencia como corredor de Trail desde hace más de 15 años, pruebas terminadas de todos los tipos como....
- CCC en UTMB,
- 100 Millas Valle Genal,
- TP de Gran Trail Peñalara,
- Trans Gran Canaria,
- TransVulcania,
-155km Ultra Sierra de Bandoleros,
- CSP Castellón,
- Euráfrica trail por etapas,
- Riaño Trail por etapas,
- Maratón de Sevilla (como globo oficial de 3:30),
- Gran Trail Vuelta al Aneto,
- Las dos Caras el Aneto,
- Maratón Alpino Jarapalos
- Subida al Veleta,
y muchas más de todas las distancias.
Estoy abierto a colaboraciones sin ningún problema.
Professional. Soundproof room, good microphone, total audio control.
Decent resolution of 720px
My internet is one of the best. I never have outages or lag.
Only registered users can use the contact form.
Podcasts from the same user