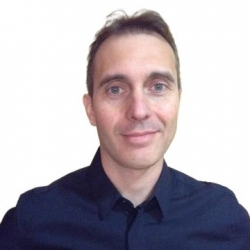 Trabajo a velocidad 2x ⏱️ Responsable de contenidos en acens (Telefónica) 📝 Fundador de Decide-ya.com, el juego intelectual sobre la toma de decisiones.
Hago el calendario editorial y coordino varios equipos para las notas de prensa, eventos, merchandising y la producción de vídeos. Busco información y redacto contenidos para webs, blogs, guiones, infografías, casos de cliente, jingles, administro las redes sociales, elaboro y envío los boletines mensuales, participo en la gestión de crisis y llevo el canal de podcast. Además, gestiono la creación de cursos para Formación acens, donde he impartido un curso de productividad en Office 365.
Decent. Hardly any background noise.
Decent resolution of 720px
I have decent internet. I usually have no problems with video conferencing.
Only registered users can use the contact form.