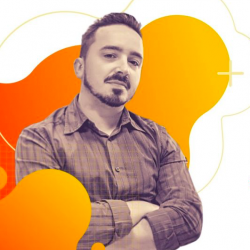 Productor del podcast "Club WordPress Emprendedores Online" - Asesor WordPress en Destaca.es - Tutor en CursosPodcast.com
Interests
Company and business
Entrepreneurship
Online World
Marketing and strategy
Businesses and sectors
MetaPodcast
He trabajado como comercial y coordinador de equipos durante más de 15 años en distintas empresas y sectores como la banca, servicios telemáticos, entre otros.
Mientras tanto, en el 2013 empecé a "cacharrear" con WordPress en mis ratos libres.
En 2017 cree mi primera empresa, Destaca.es donde trabajo como Asesor WordPress para clientes.
Tomamos el papel de partner tecnológico en los equipos de empresas que usan (o quieren usar) WordPress para sus proyectos online; soporte & mantenimiento WordPress, desarrollo web o mejoras usabilidad y optimización.
Soy speaker habitual en eventos de tecnología y emprendimiento.
En el año 2017 comencé como productor del podcast Club WordPress Emprendedores Online, un podcast que ya cuenta cerca de las 20.000 descargas/escuchas mensuales en todo el mundo.
Professional. Soundproof room, good microphone, total audio control.
Good resolution (1080, 4k or higher)
My internet is one of the best. I never have outages or lag.
Only registered users can use the contact form.