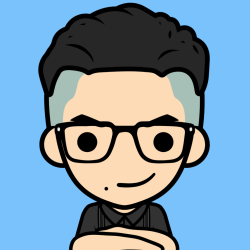 Escritor, orador, asesor e intento de podcaster....
Interests
Actuality and Society
Philosophy
History and humanities
Music
Leisure and entertainment
Nacido, crecido y criado en Oaxaca, México, orgulloso de mis raíces.
Disfruto mucho de aprender cosas nuevas y de hablar de practicamente cualquier cosa, me gusta leer, la acuariofilia, los videojuegos, escribir, los cubos de rubik, los juegos de mesa, el airsoft, los automóviles, la música, el cine, etc.
Decent. Hardly any background noise.
Decent resolution of 720px
I have decent internet. I usually have no problems with video conferencing.
Only registered users can use the contact form.
Podcasts from the same user
5mentarios Plus
Un podcast donde hablo de temas de actualidad como política, cultura, participación de la mujer, etc.