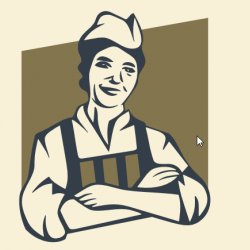 En Carnísima ponemos en tu mesa carne ecológica y otras carnes buenísimas a través de nuestra carnicería online y de nuestras tiendas físicas.
Interests
Health, home and consumption
Health
Diets
Fitness
Lifestyle
Criamos y seleccionamos carnes excepcionales, libres de tóxicos y de sabor auténtico de productores como nosotros, fieles a la sencilla filosofía de hacer las cosas bien. Al conocimiento, la experiencia y el respeto por los animales incorporamos la sensibilidad social, contribuyendo al desarrollo sostenible de nuestros pueblos y ofreciendo un precio justo por su esfuerzo.
Decent. Hardly any background noise.
I prefer to use my cell phone
I have decent internet. I usually have no problems with video conferencing.
Only registered users can use the contact form.